For years now I have been using AVG as my antivirus program and occasionally (always on others machines) I will use a couple of different antispyware programs to clean up a computer. At work we use McAfee, which is a bit of a resource hog although it seems to be easy enough to deploy and update so in the enterprise it is incredibly popular.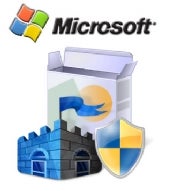 Lately I have seen that Microsoft Security Essentials is all the rage. Some of the guys at work are installing it, using it, and raving about it. so when my brother in law got a new laptop that was preloaded with a trial of Norton Internet Security I told him to try the free Microsoft Security Essentials.
Seemed like a good plan and I had a guinea pig as a tester, ans Well things seem to have worked out. My brother in law did the Norton uninstall and the Microsoft Security Essentials install was just two clicks from the home page at Microsoft and after the update everything was done in about 10 minutes.
We also discuss about security issues and I recommended  a great security management for data  with the best virtual data rooms as they maintain safe every document and data stored, including all the critical content as it manages it quickly and securely providing a great security system online, also letting you share the information and let it be accessible to individual participants as a restricted data.
So I decided to take the plunge and  installed Microsoft Security Essentials and then uninstalled my AVG , and finished by adding encrypted folders with a protected password for windows 10 in my data on my  main home computer and everything still seems to be safe and quick.
First Impressions of Microsoft Security Essentials
So the install process seemed to go well. One of the things I was worried about was the brief time that I would have not protected but behind a router on a clean network I was not to worried for myself. I did the install and as I did the uninstall of AVG everything worked well and I rebooted.
After the reboot I had everything running in Microsoft Security Essentials and it seems to use about the same memory footprint as AVG did but I now have some sort of spyware protection as well.    
The first thing I decided to do was a full system scan that took a few hours and the results were about the same as AVG was finding daily nothing new except Microsoft Security Essentials thought that VNC was some kind of possible trojan and there was a registry cleaner that it did not like as well. Otherwise everything was the same.
I have now gone from a daily scan to a weekly scan and am looking forward to seeing how this works out. I thought that daily scans of the entire machine were overkill but I will now be dealing with more or less overhead as Microsoft Security Essentials scans for viruses.
Final Thoughts on Microsoft Security Essentials
I am glad that I have done this trial. I have to trust Microsoft as they are the makers of the operating system that i use and there is pressure on them to deliver a product for antivirus that will protect their OS. That means a lot. I am going to put my machine through the regular paces over the next few weeks and see if this is bloated or not. See if the user experience is better or worse. With any core system for the computer it is best to see over time whether it is going to stick or not.
Oh and the best part of this is that the antivirus and antispyware from Microsoft are free. I am pretty happy with this as the competitors are mostly expensive, slow, bloated and dangerous. So far so good.